2016 ISHMap Symposium
Symposium participants in front of the Biblioteca Nacional de Portugal, Lisbon (photo by Z. Török)
'Encounters and Translations:
Mapping and Writing the Waters of the World'
Friday, 3rd and Saturday, 4th June 2016, Auditório, National Library of Portugal, Lisbon
Organized in cooperation with the Interuniversity Centre for the History of Science and Technology (CIUHCT)
and the National Library of Portugal
Local Organizing Committee
Thomas Horst, Chair (Trustee and Postdoc at the Interuniversity Centre for the History of Science and Technology [CIUHCT], University of Lisbon)
Antonio Sánchez Martínez (CIUHCT, University of Lisbon)
João Carlos García (University of Porto and CIUHCT, University of Lisbon)
Maria Joaquina Esteves Feijão (Curator of the Maps at the National Library of Portugal)
Scientific Committee
Antti Jakobson (Trustee, Finland),
Júnia Ferreira Furtado (Trustee, Brazil),
Mary Sponberg Pedley (ISHMap member, USA)
Petra Svatek (Trustee, Austria)
Emmanuelle Vagnon (Trustee, France)
The programme is now online! Download here...
...or read it online below! By clicking the title of each of the papers you can read its abstract.
The ISHMap symposium will be followed by the First International Workshop On the Origin and Evolution of Portolan Charts, which will take place in the Navy Museum in Lisbon on 6‑7 June 2016. For more information see http://ciuhct.org/events/portmeeting/Index.htm
Download the 2016 ISHMap Symposium Leaflet here!
Download the 2016 ISHMap Symposium Practical arrangement doc here!
(or read it online below)
---
Programme
Friday, 3rd June 2016
09:30–10:15 Opening Session with Sarah Tyacke (Chair of ISHMap), Thomas Horst (Local Organizer and trustee of ISHMap) and keynote by Henrique Leitão: Moving beyond borders: from the history of cartography to the history of science
10:15–11:15 Session 1: Indigenous Cartography (Chair: Thomas Horst)
Kathryn Marie Hudson: Changing Tides: Cartographic Depictions of Water as Reflections of Cultural Change in Ancient Mexico
Vera Dorofeeva-Lichtmann: Islands as Mountains standing out from the Sea: The Case of Kunlun Islands in Chinese Cartography
11:15–11:30 Break
11:30–13:00 Session 2: Encounters and translations in overseas Cartography (Chair: Petra Svatek)
Iris Kantor: Cartographic Representations of the South Atlantic in the luso-brazilian cartography: cartographers and spatial dynamics in the slave trade XVIII–XIX
Tarik Tansu Yiğit: Mapping the "Eastern Frontier": American Explorers around the African Waters during 1870s
Ana Roque: Surveying and Mapping Lands and Waters in Mozambique in late 19th century
13:00–14:30 Lunchbreak
14:30–16:00 Session 3: Cartography of Rivers (Chair: Zsolt TÖRÖK)
Gonçalo Matos Ramos – André Oliveira-Leitão – Luís Ribeiro Gonçalves: The Muluya River as a millennia-old frontier: representations of the Algarve and the construction of geographic knowledge (14th–16th centuries)
Blythe Alice Raviola: «Come dimostra il congiunto disegno»: Sketches, drawings and maps of the Po river in Early Modern Italy
David Ramírez Palacios: Rafael Reyes and the Putumayo or Içá River: Amazon explorations, cartography and diplomacy (1874–1909)
16:00–16:45 Break (with the possibility to see cartographic treasures of the BNP)
16:45–18:00 ISHMap Annual General Meeting
Saturday, 4th June 2016
09:30–10:30 Session 4: Nautical Charts and the Cartography of the Ocean (Chair: Emmanuelle Vagnon)
Gregory C. McIntosh – Joaquim Alves Gaspar: The Kunstmann III Chart of the Atlantic Ocean: The Oldest Known Chart of Latitudes?
Joaquim Alves Gaspar – Henrique Leitão: Luís Teixeira, c. 1585: the earliest known extant chart with isogonic lines
10:30–11:00 Break
11:00–12:30 Session 5: Cartography of coastlines (Chair: Catherine DELANO-SMITH)
Nicolas Médevielle: "The Vallard or Gandille atlas (1547), a reexamination"
Wouter de Vries: Knowledge of coastlines, coastlines of knowledge. Visual epistemologies and notions of spatiality in Early Modern coastal profiles, 1585–1815
Luís Tirapicos: Between Land and Sea: Cartography of the Brazilian Coastline by Jesuit Mathematicians in the 1730s
12:30–14:00 Lunchbreak
14:00–15:30 Session 6: Mapping waters and space (Chair: Sarah Tyacke)
Mordechay Lewy: Medieval inhibitions in re-inventing the Caspian sea
Tomasz Panecki: Imagination or reality? Hydrography depiction on maps of Polish lands from 16th to 19th century
Lena Moser: The masters of the eighteenth-century British Navy and the production of hydrographic knowledge
15:30–15:50 Keynote by Zsolt TÖRÖK (Founding member and former Chair of ISHMap): From the Rivers to the Ocean: Marsigli's Maps in the Shadows of the Enlightenment
15:50–16:00 Final discussion and end of the Symposium
---
Practical arrangements
The ISHMap symposium takes place in the Auditório at the National Library of Portugal (Campo Grande 83, 1749-081 Lisbon). It is open to all interested in the subject.
Admission is free but, due to limited space, registration is required on the ISHMap website: http://ishm.elte.hu/lisbon/
http://www.bnportugal.pt/index.php?option=com_content&view=article&id=84&Itemid=97&lang=en
Nearest underground stations (Linha Amarela/Yellow Line): Entre Campos (200 meters) and Cidade Universitária (500 meters). Train Station Entre Campos (500 meters). Access by buses, nr.°207; 701; 727; 736; 738; 744; 749 and 783.
Coffee and Lunch will be available on the premises, at the cafeteria and the restaurant of the National Library (at the cost of the participants). Further restaurants are in the region of Entre Campos and Campo Pequeno.
All papers on two days (morning and afternoon) will be given in English; each presentation will be allotted 20 minutes. Sufficient discussion time for the symposium participants will follow.
The Annual General Meeting of ISHMap will take place on Friday, 3rd June 2016 after the papers of the first day.
Local Organizers: Thomas Horst (Trustee of ISHMap and Postdoc at the Interuniversity Centre for the History of Science and Technology [CIUHCT], University of Lisbon), Antonio Sánchez Martínez (CIUHCT), João Carlos García (University of Porto and CIUHCT), Maria Joaquina Esteves Feijão (Curator of the Maps at the National Library of Portugal).
For further information write an email to ISHM_Symposium_Lisbon@gmx.com
---
Short list of hotels near the Conference venue
Hotel NH Lisboa Campo Grande ****
(Campo Grande 7, 1700-087 Lisbon)
[only 300 meters to the BNP!]
http://www.nh-hotels.com/hotel/nh-lisboa-campo-grande
VIP Executive Villa Rica Hotel ****
(Av. 5 de Octubro 295, 1600-035 Lisboa)
[600 meters to the BNP]
http://www.viphotels.com/en/Homepage.aspx
Holiday Inn Lisbon – Continental ****
(Rua Laura Alves 9, 1069-169 Lisboa)
[1300 meters to the BNP]
http://www.ihg.com/holidayinn/hotels/us/en/reservation
Hotel 3K Barcelona ****
(Rua Laura Alves 10, 1050-138 Lisboa)
[1300 meters to the BNP]
http://www.hotel3kbarcelona.pt/en/
Turim Iberia Hotel ****
(Av. 5 de Octubro 160, 1050-062 Lisboa)
[1300 meters to the BNP]
http://www.turimiberiahotel.com/en/
Sana Executive Hotel ****
(Av. Conde de Valbom 56, 1050-069 Lisboa)
[2000 meters to the BNP]
http://www.sanaexecutivehotellisbon.com/
Hotel Alif – Campo Pequeno ***
(Campo Pequeno, 51, 1000-081 Lisboa)
[1400 meters to the BNP]
http://www.alifhotels.com/Hotel-Campo-Pequeno-Lisbon.aspx?lang=en
How to get there from the Airport
A simple and cheap way of getting from the airport to the city centre is by bus. The AeroBus departs from the airport every 20 minutes (from 7.00 am to 9.00 pm) to the city centre. The closest bus stop is Campo Pequeno. You can also take the metro (blue line) from the airport and change in Saldanha to the yellow line.
Going around in Lisbon
A cheap and quick way to get around the city is the subway (Metropolitano de Lisboa, http://metro.transporteslisboa.pt/). It runs daily from 6.00 am to 1.00 am and you can use it with the travel card. This rechargeable card can be purchased in all transport operators point of sale and in Payshop Agents. It can be charged with a minimum of 1,50 € and a maximum of 10,00 €.
---
2014 ISHMap Symposium
'Mapping Conflicts, Conflicts in Maps'
The 2nd Symposium of the International Society for the History of the Map (ISHMap), organized in cooperation with the French National Library and the French Committee of Cartography will be held on Friday 13th June, 2014 at the Bibliothèque nationale de France, Paris, France.
The symposium takes place at the French National Library, Richelieu site, salle des Commissions. Location: 5 rue Vivienne, 75002 Paris. Nearest underground stations: Bourse (line 3), Palais-Royal (line 1 & 7), Pyramides (line 7 & 14). Access by buses, n° 20, 29, 39, 69, 74, 85.
Organising Committee: Gilles Palsky (Local organizer, ISHMap Trustee) Representatives of the local partners: Catherine Hofmann (BnF) and Jean-Marc Besse (CFC) / Paper Selection Committee, responsible for the content of the academic programme: Catherine Hofmann (BnF), Thomas Horst (ISHMap and CIUHCT ), Leif Isaksen (ISHMap) and Gilles Palsky (chair, ISHMap and CFC).
Download Symposium's Programme
Download Symposium Information/ Directions
Advice on finding economic accommodation in Paris
Programme
Friday 13th June, 2014, 9.00-9.30 Welcome of the participants
Session 1. Maps for War and for Peace
9.30 Camille SERCHUK, Conflict and Cartography in Artois, 1559-1560.
10.00 Zsolt TÖRÖK, Cartography out of Conflict: Mapping the Habsburg-Ottoman Frontier and Emerging Military Cartography in the 16th century.
10.30 Nicholas GLISERMAN, From a Landscape of Peace to a Landscape of War: The Many Lives of Robert de Villeneuve's 1686 Map of Quebec.
11.00 Coffee break
Session 2. Dispute Maps
11.15 William D. SHANNON, The Use of Maps in the Equity Courts of Early-Modern England.
11.45 Roberto CHAUCA, When Indian and Missionary Spaces Collide: The Ucayali in the Late Seventeenth Century.
12h15 General discussion
Afternoon
Session 3. Maps as Narrative and Memory of Conflicts
13.45 Merve ARKAN, Venetian-Ottoman conflict on Italian urban maps on the conquest of Cyprus, 1570-1
14.15 Alex ZUKAS, Imperial Conflicts in the Maps of Herman Moll, 1700-1725.
14.45 Manuel SCHRAMM, Religious Conflicts in Historical Atlases.
15.15 General Discussion
15.45 ISHMap Annual General Meeting
---
Accommodation options in Paris
1. To find a room in a private appartment or a budget hotel, using
sites such as :
https://www.airbnb.fr/ http://www.budgetplaces.com/fr/ http://www.paris35.com/fr/ A list of cheaper hotels can also be found on http://www.routard.com/
the "routard" is a famous travel guide. There are lists by arrondissements, with advices of customers.
For students there are also Youth Hostels in Paris http://www.hifrance.org/ website only in French
Another resource for you is the International university City http://www.ciup.fr/en/access-en/
2. To find an accomodation in the suburbs of Paris. Places in thesuburbs are sometimes very quickly connected with the center (15-20 minutes) if the hotel is close to a station. Examples in the south-south east of Paris. A few stations (RER or metro) from Paris Vincennes hôtel du Château http://www.hotel-du-chateau.com/fr/
hôtel des Jardins http://hoteldesjardins.free.fr/index.htm
Hôtel Le Home http://www.hotellehome.com/
Montrouge line 4 of the metro h Le Florus www.hotel-leflorus.com/ h le Victor Hugo http://www.hotel-levictorhugo.com/ If you want to access informations in English, try through tripadvisor or http://www.booking.com
Other possible towns such Châtillon (line 13 of the metro) Charenton (hôtel Adagio Access)
---
CFC symposium'1914-1918. The war in maps'
The event will take place on which will take place on the 12th of June, 2013 in Paris.
Read the Call for Papers for the CFC conference in English at http://calenda.org/261175
'The 1st World War dramatically affected societies and territories, as well as personal lives and all forms of culture, in Europe and elsewhere in the world. The 1914-1918 conflict had in all respects a foundational nature. On the occasion of the 1rst World War commemorations, and in connection with the exhibition, "Summer of '14: The Last Days of the Old World", which will be held at the French National Library from March 25 to August 3, the French Committee of Cartography organizes a conference specifically dedicated to the role of cartography in the war, according to three main issues : the role of maps during the preparation of the war, the use of maps on the theatre of military operations, the importance of the map in a civil society during the war.'
---
2013 ISHM Symposium
To register online for
1st ISHM Symposium and Annual General Meeting click the link above!
Date: June 30 (Saturday), 2012, Place: Budapest, Hungary, Venue: Department of Cartography and Geoinformatics, Eötvös Loránd University,
Address: 1117 Budapest, Pázmány Péter sétány 1/a
Preliminary Programme
The symposium is open to all interested, but as seats are limited, online registration is required. Registration fee is EURO 20. 00, including buffett lunch.
9.30 Registration
10.00
Prof Roger Kain, CBE FBA, Dean and Chief Executive, School of Advanced Studies, University of London:
Report on the progress of Volume 5 in the History of Cartography monograph series
10.30
Prof. Matthew Edney, Osher Professor in the History of Cartography, University of Southern Maine; Director, History of Cartography Project, University of Wisconsin–Madison
A processual history of cartography
The "new" map history has pursued two themes: to read maps as cultural texts and to place maps into their social contexts. Rejecting presumptions of cartographic progress and focusing on specific sets of maps, socio-cultural historians have adopted a synchronic approach. There is thus no opportunity for diachronic studies of the long-term development of the processes (practices and discourses) of mapping, which is to say of the production, circulation, and consumption of maps. This presentation uses a case study of the transatlantic circulation of British geographical maps in the eighteenth century to show how a processual "history of the map" — which parallels the "history of the book" — is needed to frame properly textual and contextual studies properly.
Matthew Edney is broadly interested in the history of map history and in the nature of cartography in the eighteenth century and in imperial contexts; his specific work addresses the multiple cartographies of colonial New England and North America. He is coeditor, with Mary Pedley, of Cartography in the European Enlightenment, Volume Four of the History of Cartography, and author of Mapping an Empire: The Geographical Construction of British India, 1765-1843 (Chicago, 1997), The Origins and Development of J. B. Harley's Cartographic Theories (Cartographica 40, nos. 1 & 2 [2005]: Monograph 54), and numerous articles, book chapters, and websites.
11.00
Dr Leif Isaksen, Lecturer in Digital Humanities, University of Southampton:
On the Motivation and Sources of Ptolemy's Geōgraphikē Hyphēgēsis
Claudius Ptolemy's Geōgraphikē Hyphēgēsis, commonly referred to as the Geography, forms one of our only extant works of ancient cartography and is by far the richest and most complex. While the nature its source material and purpose have remained unclear, it is commonly assumed that Ptolemy drew heavily upon his predecessor Marinos of Tyre for both methods and data. This paper argues that a combination of close reading and digital visualization methods present an entirely different picture. Marinos's geographic compilations largely provide a geodetic framework to which Ptolemy adds an enormous amount of detail drawn from multiple chorographic sources. These sources can be clearly distinguished in the data, enabling us to treat them separately, thereby opening up new avenues of research in ancient geography and chorography, including the work of Marinos.
Leif Isaksen is a Lecturer in Digital Humanities at the University of Southampton. His projects include Google Ancient Places, which uses automated methods to identify and visualize place references in online classical literature, and Pelagios, a consortium of archaeological and classical resource providers connected by Linked Open Geodata. He also coordinates the ESF-funded NeDiMAH working group on Digital Approaches to Space and Time in the Humanities.
11.30 - 12.00 Discussion
12.00 - 14.00 Lunch break (buffet lunch, included in the registration fee!)
14. 00 - 15.30
Annual General Meeting (ISHM members only)
---
Accommodation / Programs in Budapest:
Our partner in making arrangements for the symposium is Aktiv Tours Ltd, Budapest, a reliable local travel agency, and we recommend their services with regard to your travel, economic accommodation in hotels near the venue, and other touristic programmes (for details see the ICA Symposium's Registration Form and the information below.) Please, contact: Ms. Eszter Hanácsek, e-mail: aktivtours@aktivtours.hu
---
18.00 ISHM - ICA joint Symposiums' Dinner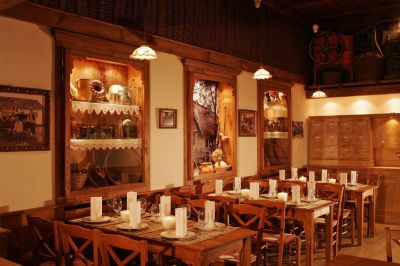 ISHM members are cordially invited to join ICA historians of cartography and visit a unique Hungarian restaurant on Saturday evening (30 June, 2012) in the city of Budapest. A set meal (three-course meal, with a glass of wine and a piece of Strudel) as well as a presentation of traditional Strudel making (with your participation): EURO 28.00. (Additional drinks are extra.)
To register for the dinner (and the programmes and tours below) please, download the ICA Symposium's registration from the ICA symposium's website.
Please, note that the AGM of the new International Society for the History of the Map will take place after the ICA History of Cartography Commission's 4th International Symposium,'Exploration, Discovery, Cartography'. More information on the 2012 Budapest ICA Symposium can be found at http://lazarus.elte.hu/~zoltorok/2012_Budapest/index.html. This meeting will be attended by several high-profile historians of cartography and ISHM members are invited to join. Full conference registration: EURO 90.00.
On Sunday: DANUBE BEND / POST-SYMPOSIUM TOUR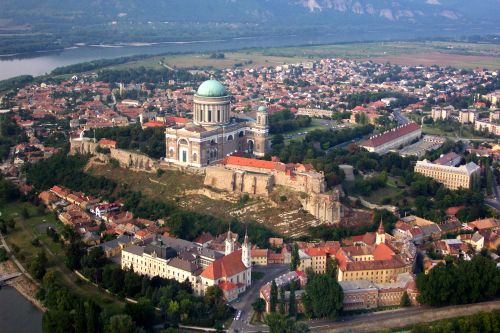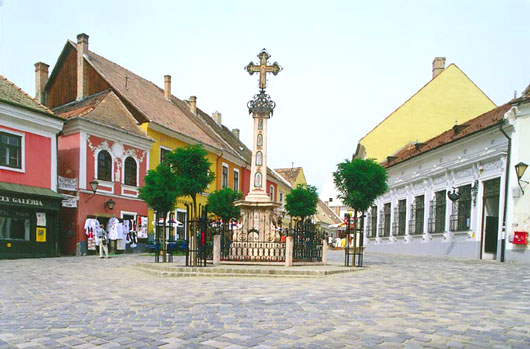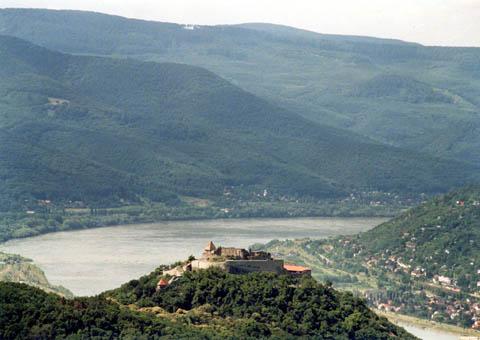 A one day post-symposium coach tour, with a special cartographic programme, on Sunday, 1 July, 2012. Budapest - Esztergom (Danube Museum- special museum tour and map exhibition, Cathedral, Castle) - Visegrad (Royal Palace, Renaissance Dinner) - Szentendere (Artists'Town) - Budapest.Lunch: Royal Feast (three courses meal, red or white wine, refreshments, coffee inclusive). Air-conditioned, luxury coach, English-speaking guide. Planned arrival time back to Budapest approx. 6 p.m.). Minimum number of participants: 20 persons. EURO 65.00/person
To register for tour please, download the ICA Symposium's registration from the ICA symposium's website.
---
---
ISHM Open Forum 2011